Competic AB
Web application development and angel investing. Based in Stockholm, Sweden.
---
We are interested in early stage investments in the IT and cleantech sectors. Investment size somewhere between 200-800 thousand SEK. If you have an interesting opportunity that you would like to share with us, please use the contact form at the bottom of the page to get in touch with us.
---
Portfolio
---

Trade finance made simple. Treyd enables companies to cover their entire working capital needs - from placing an order with a supplier anywhere in the world to getting paid by end customers with money in the bank.
2020
---

Denthub is a digital service connecting clinics with dental labs, simplifying and securing the communication and providing possibilities for cost saving.
2020
---

Race.se is a digital service helping race organizers reach new participants in an easy way. Participants are given an easy way to find new races and get inspiration in well-being and training.
2019
---

Snowflake Education provides tools for teaching and learning for a sustainable development. Snowflake Education believe that sustainability teaching should be a natural, straightforward and integrated part of any course.
2017
---

Competencer is a online platform connecting advisors with clients, simplifying the experience of searching for advisors and meeting your coach online.
2016
---

Belly Balance helps people with IBS(Irratable Bowel Syndrome) by offering a online course on how to treat it. Belly Balance also has its own line of products perfect for the patients.
2016
---

PictureMyLife is on a mission to simplify everyday life for childen and youths with special needs, their parents and teachers by offering image based user friendly digital tools.
2016
---

Funder is a web-based plug n play service that enables organisations and their members to raise more funds. Funder makes it easy and fun to make the world a better place.
2016
---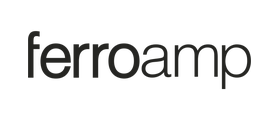 The EnergyHub system developed by Ferroamp offers a new approach to maximizing the investment in solar power. It does that by introducing smart flexibility and technology that increases the output of the system. The EnergyHub system includes ACE functionality and a smart integrated energy storage that continues utilizing the power modules after sunset.
2015
---

Plan, budget, analyze and optimize your marketing in all channels. Gain complete control of your campaign performance, and prove the ROI of your activities.
2014
---
Contact us
We'd love to hear from you, so please use the form below to contact us.
---
Competic AB | Näsbydalsvägen 10, 13 tr, 18337 Täby